At VARO, safety is a top priority.
We believe that providing high quality energy goes hand in hand with high security- and environmental standards. Conducting our business with zero injuries is at the top of our list.
Working according to our best-practices means that we undertake our operations in a way that protects our people and the environment, and respects our neighbours.
Doing business safely is our Nr. 1 priority. It is the responsibility of everyone in VARO to maintain and improve safety culture.
Process safety and integrity management
Health and Safety go hand in hand with process safety and inspection topics, as the integrity of our hardware, and the safety of our operational and technological processes, are critical enablers of safe performance that also respects the environment.
People
VARO's mission is ensuring that everyone involved in VARO's operations returns home from work safely, every single day.
It means protecting the safety and health of those who work with us and for us.
Our people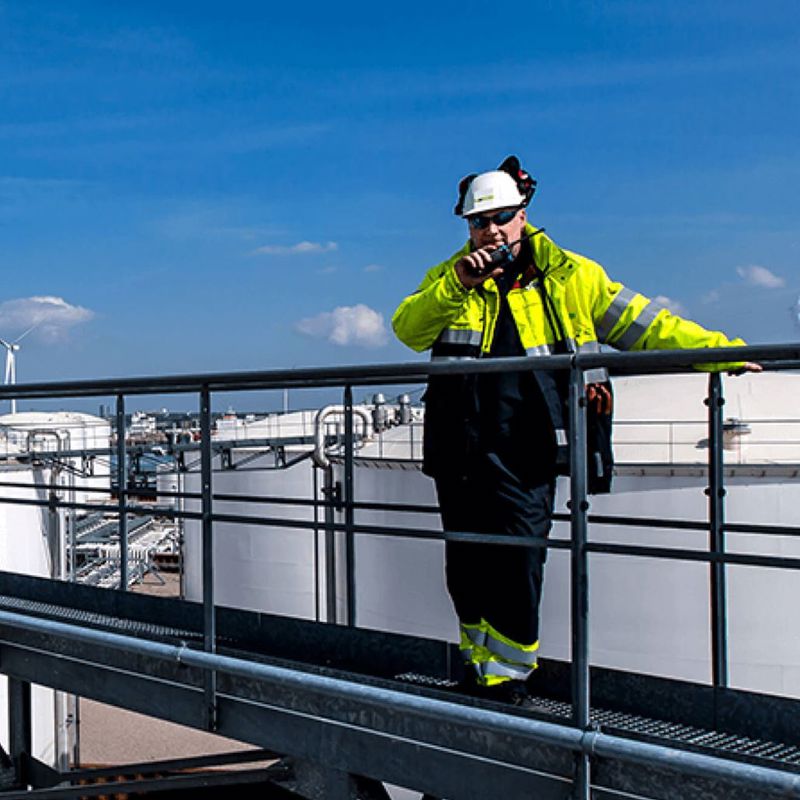 HSSE policy
Our comprehensive HSSE policy ensures everyone engaged in our business stays safe and that the environment is protected.
Download our HSSE policy