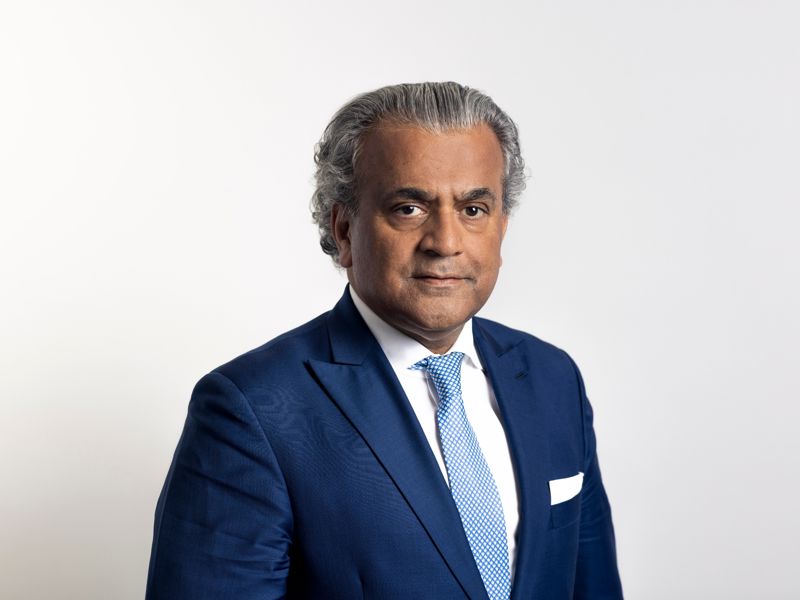 Dev Sanyal is Chief Executive Officer of VARO Energy Group AG, based in Zug, Switzerland. He was appointed to this role effective 1 January 2022.
Prior to this, Dev had a three-decade career with BP plc including over a decade as a member of the group executive committee during which time he was chief executive, alternative energy; executive vice president, gas and low carbon energy; and executive vice president, group strategy and BP's Europe and Asia regions.
Dev joined BP in 1989 and held a variety of international roles in London, Athens, Istanbul, Vienna and Dubai. He was general manager, Former Soviet Union and Eastern Europe, prior to being appointed chief executive, BP Eastern Mediterranean in 1999. In 2003 he was appointed chief executive, Air BP International and in 2006 was appointed head of the group chief executive's office. He was appointed group treasurer in 2007. During this period, he was also chairman of BP Investment Management and was accountable for the group's aluminium interests.
Dev is an independent non-executive director on the board of M&G plc; a member of the advisory board of the Centre for European Reform and the board of advisors of The Fletcher School of Law and Diplomacy, Tufts University, where he obtained a master's degree in economics and politics. He is a Fellow of the Energy Institute.
He was an independent non-executive director of Man Group plc (2013-2022); a member of the energy advisory board of the Government of India (2017-2023); Accenture Global Energy Board (2012-2019); Vice Chairman, Centre for China in the World Economy, Tsinghua University (2014-2019); The Duke of Edinburgh's International Award Foundation Business Leaders Group (2012-2015); and Trustee of the Career Academy Foundation (2007-2013).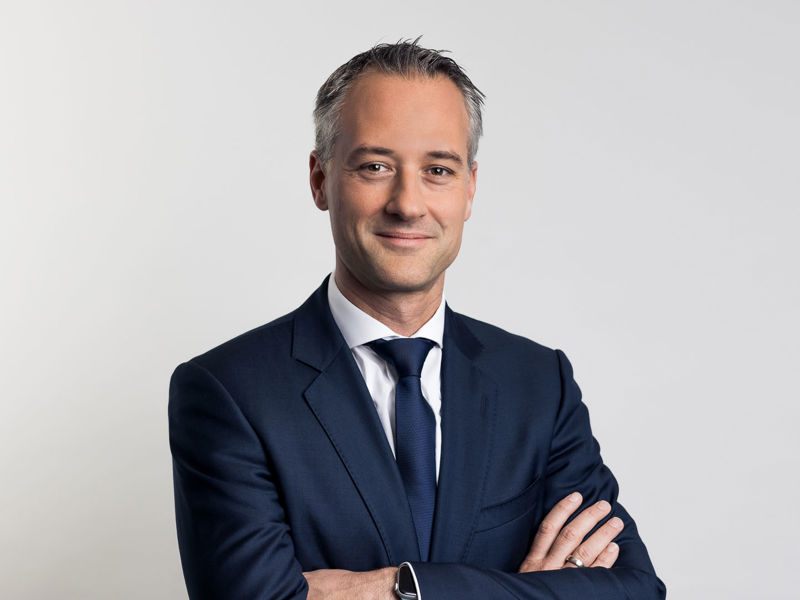 Rick Klop joined VARO in 2015 as part of the merger with Argos, where he had been on the Board of Directors since 2009. Rick brings 17 years of experience in the mid- and downstream oil business, where he has held different leading and directing roles in Supply Trading & Bunkering, Strategy & Investments and Finance (CFO).
His main areas of expertise are within oil, trading, commodities, oil logistics, oil marketing, retail, M&A, finance, risk management, general management. In his previous role as Country Manager, Rick led VARO's activities in Benelux and France, as well as looking after the Retail Strategy for the Group of VARO Energy. In June 2020 Rick took over the role as VARO's Chief Financial Officer.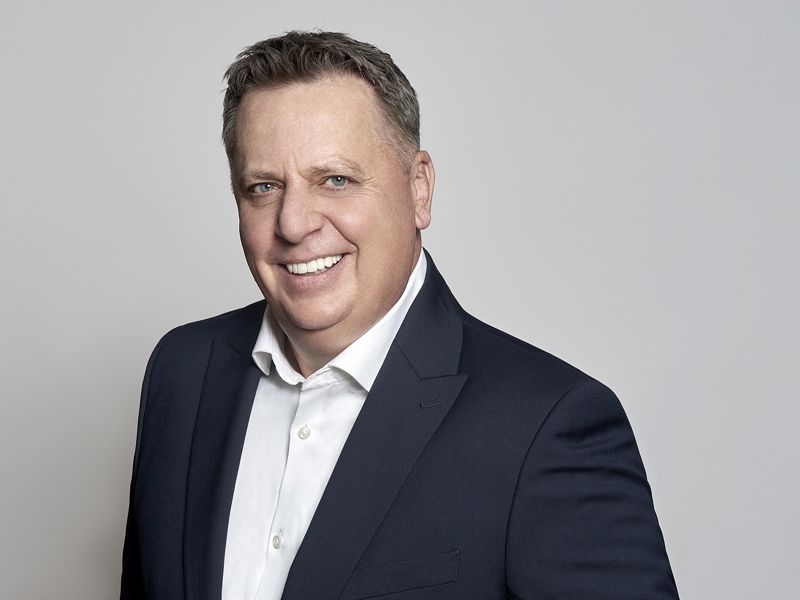 Julian Stoll joined VARO in March 2020 as the company's first Chief Operating Officer and is based in Zug, Switzerland. Before this appointment, Julian was acting as Vice President Refining Operations with Phillipps 66 /ConocoPhillips, where he gathered nearly 30 years' experience in multiple senior management positions.
Through his career, he was based between the UK and North America. During the past 3 decades, Julian gained profound experience in operational excellence, refinery operations and business transformation, which is a valuable asset for VARO Energy in the ongoing energy transition.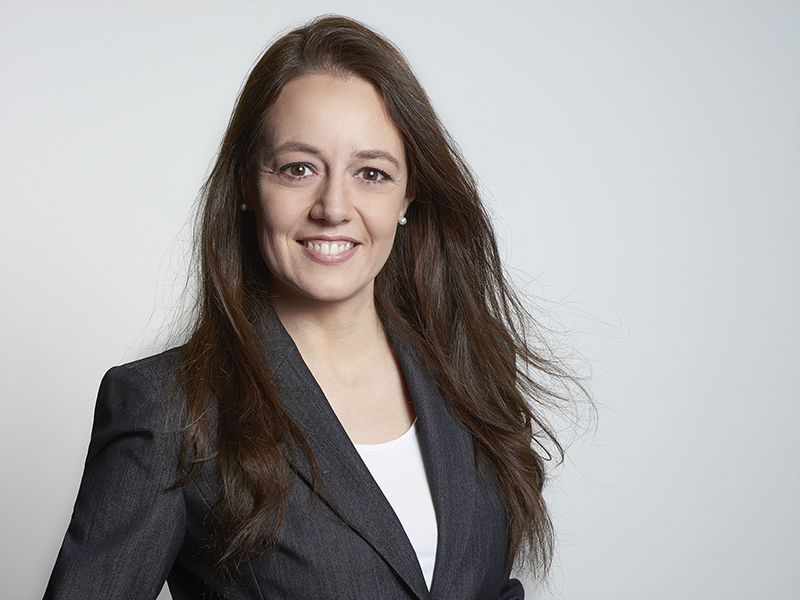 Ernestina Benedetto
EVP Strategy and Transformation
Ernestina Benedetto joined VARO's M&A and Strategy team in 2018. She brings more than 10 years of experience in M&A, strategy and corporate development across different industries and geographies (Europe, Asia and Latin America).
She started her career in M&A advisory in Argentina, and then moved to corporate development and strategy roles in Singapore and Switzerland.
She holds a degree in Economics and an MBA from INSEAD.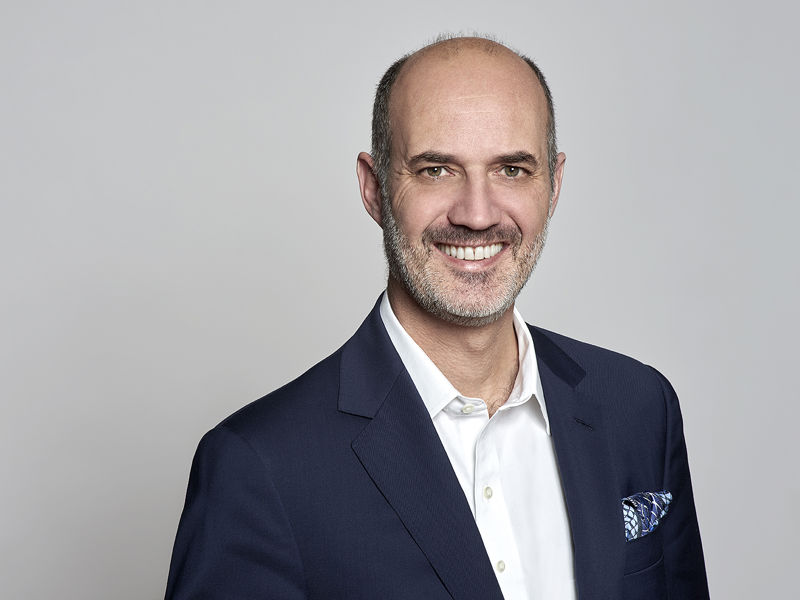 Jeremy Baines
EVP Customers, Trading and Commercial Optimisation
Jeremy Baines joined VARO in August 2022 in the position of Executive Vice President – Customers, Trading and Commercial Optimisation and is based in Zug.

In this role, he oversees trading, sales, marketing and commercial teams and is responsible for driving the customer value proposition which is at the heart of the ONE VARO Transformation strategy.

Prior to this, Jeremy served Neste for nearly two decades, in senior commercial and leadership positions in Geneva, London, Brussels and Houston. Most recently, he held the position of President of Neste, US, Inc.

His knowledge of the renewable fuels sector, experience in developing first-class customer solutions and exceptional track record in growing businesses will be invaluable as VARO accelerates its journey to be a European energy transition leader.

Jeremy began his career as an LPG trader in both London and Brussels and holds a BS in Economics from City University, London, UK.
Theo Pannekeet
EVP New Energies and Innovation
Since the merger of VARO Energy and Argos in 2015 Theo Pannekeet has been Product Trading director and in 2018 switched over to lead the Renewables activities of the group. He started working in the oil business in 1998, initially at Petroplus Tankstorage and later on for physical oil broker company Starsupply. In the role of Product trader Theo joined Van der Sluijs, a precursor company of VARO, in 2008, which after several mergers (North Sea Group and Argos) became VARO Energy.
As from 2014 he changed his role as Product trader for a position in the Management Team to lead the Wholesale, Product Trading, Biofuels and Logistic activities/teams of Argos in the Benelux, Germany and France. His background of exposure management, (international) oil market expertise and renewables, linked to his extensive knowledge of several other key business areas/assets make him a major contributor to the success of VARO Energy.
Gilles Vollin
EVP Integration and Capability
Gilles Vollin has more than 30 years of extensive experience in the oil industry, having performed in several senior management roles and directorship positions. During his career in refining, Gilles has developed an extensive knowledge in refinery operations, safety and reliability management, economics optimization and asset strategy development.
After leading the Berre Refinery (France) he became Director of the Cressier refinery (Switzerland). In 2012, Gilles acted as Chairman of the Board of Directors of the Petroplus Cressier Refinery and Pipeline companies in composition proceedings until the successful sale of the assets.
In 2015 he became VARO Energy Director HR & HSEQ and in 2022 he assumed the role of EVP Integration and Capability, with responsibilities for organization and people development, new capabilities, and the positioning of the company.